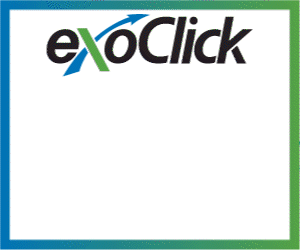 ExoClick is an on-line advertising network providing direct solutions to Advertisers and Publishers around the world. ExoClick was founded in 2006 and is now one of the largest ad networks in the world.
Through its proprietary ad serving technology (EXADS), and its Team of Media Buy Experts, ExoClick manages more than 2.8 billion ad impressions per day.
Whatever the service you are looking for – advertising or publishing – you can register in 2 minutes by clicking on the sign up button of our website or by clicking
here
. Before registering, please make sure you agree with ExoClick´s
Terms And Conditions
.
Exoclick
Standard Network
is the main source of traffic.
Your ads will be displayed on our Publisher network composed of more than 25.000 active websites and there is no list of the sites composed due to its high number.
On a brighter side , the admin panel allows you to see the Top 20, 50, 100, 200 or 500 traffic sources in your RON campaigns statistics after receiving traffic, so you can optimize accordingly.
Exoclick
Premium Network
is composed of the most important and quality traffic sources of our network.
Unlike the standard network, you can see the list of these Premium sources and the relevant information per website and per country in Exoclick
Marketplace
.
Please note that you need to be logged into your account to see this page.
Hope Mr. L share the good things for you. Thanks.